Level of Lucidity:
Level of Cohesiveness:
Rating:

Lucid Intent? No

This dream has been viewed 574 times.
Earth Day nightmare
I have a call with my collegue Mariem and in the middle of it I hear the voice from my laptop saying: "Are you ready for the Earth Day? All your equipment will turn off in 1 minute". I think, this is a joke and ignore but in a minute the light turns off and so does my laptop, although it could work from the battery. The phone turns off, too. I cannot explain this to Mariem, so grab my blackberry but it's turned off, as well as my private mobile. When I try to touch other equipment, electricity strikes me and I continue to hear the voice from no-where that I'm attempting to go against ecological movement.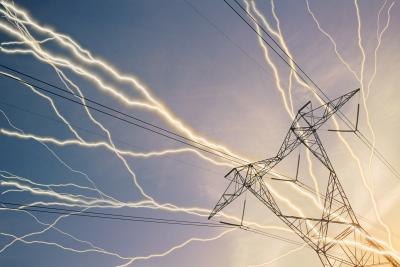 Being a waitress
I'm in my home town, working as a waitress. There is a big party near the sea, and there are my collegues from work, wearing suits and cocktail dresses and... Michael Douglas (for whatever reason). I'm serving them and I'm surprisingly happy to be a waitress. Michael Douglas starts talking to me... in Russian, and I compliment his skills. Everyone laughts and I'm just so peaceful and happy to be a waitress and live in my home town.
Fake money
I have a bunch of dollars (probably earned as a waitress), which suddenly start to divide, a kind of bacteria reproduction style. But then someone says to me that only those initial banknotes are real, all others are fake. Thus I need to check them all to get the real ones. But the banknotes divide and divide. I'm drawning in them and I think, I'd give up.
Adult fairy-tales
Perversion masterpiece. I'm a princess, wearing a blond wig and a Disney-style pink dress (don't you laugh!). But I was kidnapped when a kid my a mad man, who was... testing a vibrator on me. So, I'm living somewhere in the mountains, "exercising" with this thing every single day (!) and writing a diary of observations (!!). And then suddenly my friend appears and tells, this is not a normal thing to do, perversion and so on. Then I realize that I was dreaming (lucid again!) as this seems so unreal and try to modify the dream. For example, my master can be a scientist and then it's not a simple perversion but me contributing to development of scientific equipment. OMG.
Additional Comments:
Ufff... Lost, under-appreciated and feeling unworthy.
To dream that the

electricity is fried or out

indicates your lack of insight and perspective on a situation.

To dream that you are a waiter or

waitress

indicates that you are too busy catering to the needs and demands of others, instead of your own.

To see

counterfeit money

in your dream indicates that you are feeling unworthy or that someone is devaluing your talents or efforts. Perhaps something is not what it appears to be. Alternatively, this dream symbol suggests that you are pretending to be something you are not.